Flashlight Tours at the Historic Squirrel Cage Jail
Let's get spooky.
September is only half-way through, but we are thrilled to find that flashlight tours have begun to pop up at the Historic Squirrel Cage Jail for the Halloween season.
If you haven't already attended a flashlight tour (or even if you have), I highly recommend going. It's the perfect way to drum up a little bit of that Halloween eeriness we all crave without scaring yourself half to death at a haunted house attraction.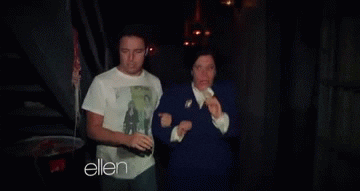 I had the pleasure of attending a tour last year and found that the tour was the perfect mix of a historic museum tour and Halloween maze. While there are a few "scare-actors" hiding throughout the jail, it's never too intense or spooky. On my tour, there were several children in our tour group and all of them seemed to enjoy it, though it is worth noting that these events are recommended for those 13 and older.

I did have one frightening moment towards the end of the tour. At some point during our adventure through the jail, I fell behind a bit while looking at one of the museum artifacts. When I turned to catch back up with the group, I instead found myself faced with a woman dressed in a creepy doll costume standing in an unnatural pose.

I'd like to say that I did not let out a shriek, but that would be a complete and utter lie. Other than that moment though, I can say as a total scaredy-cat that the tour does a fantastic job at creating a creepy and eerie atmosphere without being terrifying, making it safe for jumpy folks like myself while still spooking up the normal museum tour for those braver, ghost-chasing types.
While tours sold out quickly for last week's Friday the 13th tour, Halloween week tour tickets are now available — get them quick before they sell out!

Impact CB Flashlight Tour
Young professionals have a chance to attend a tour on October 1 with Impact CB. The tour is $10 for paid Impact CB members and $20 for non-members. Memberships are available for $15 for the rest of the year by calling or mailing a check to the Council Bluffs Area Chamber of Commerce. Tickets also include a limited-edition bottle of Squirrel Cage Jail wine.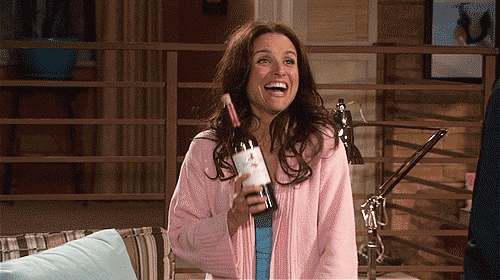 "Impact is focused on offering events that revolve around one of the following: personal development, networking, or philanthropy," Kyle Gay, Impact CB board president said. "If you're looking to develop yourself and have fun in the process Impact events are the place to be!"

There are only 40 spots available, so get your tickets soon. Be sure to bring a flashlight!

If you can't attend this Impact CB event, be sure to keep an eye out for future ones! Their sold-out September event included a tour of Council Bluffs' public art on Ollie the Trolley and sunset views of the Missouri Riverfront. Don't miss out on future awesome opportunities; follow them on Facebook to stay in the loop.

This post was originally published on
September 18, 2019
on the Unleash Council Bluffs
blog
.