Dog-Friendly Things to Do in and Around Council Bluffs
A barking good time.
Is the passenger seat of your car reserved for your four-legged best friend? Is your pup your go-to adventure buddy? Council Bluffs and Pottawattamie County have lots to offer man's best friend and their owners from traditional parks and hikes to tubing excursions to evening drinks on a patio.
Disclaimer: It should go without saying, but while the below places are pet-friendly, be sure to keep your four-legged BFF on a leash, be sure they are well-behaved and dog/people friendly, and absolutely make sure to pick up after them!

A Walk in Our Parks

First, the obvious. There are many parks throughout the city and county that are perfect for leisurely walks with your pup like Bayliss, Big Lake Park, Fairmount Park, and more. Non-traditional parks like the Lewis and Clark Monument Scenic Overlook are also a great spot for a day out with your pup. For dogs who prefer fewer crowds, the overlook is an escape from traditional parks with children's playgrounds and lots of movement.



Take to the Trails
Looking for something more active? Kick it up a notch with a hike through a county park or check out Council Bluffs' 41-miles of continuous trails.

Hitchcock Nature Center is a great area for hiking with your pooch as well as other county parks like Arrowhead or Botna Bend (Botna is temporarily closed, but will reopen later this year). You and your dog will have lots to see with elk and bison at Botna, horses along the boundaries of Arrowhead, and gorgeous views of the Loess Hills at Hitchcock.

Though Hitchcock is a great spot to experience the outdoors with your dog, many of their educational programs and events are not dog-friendly. Be sure to double check if an event is pet-friendly before attending with your pet. The park staff, in general, recommends against bringing dogs to events as they can be distracting for other guests. Outside of events and programs, though, pups are welcome.

Pet owners and their dogs can also explore the Wabash Trace Nature Trail or take a visit to see Bob the Bridge. He's totally a dog person.

For tips on hiking with dogs, check out this post from the Pottawattamie County Conservation blog.

Water Dogs

Not all dogs enjoy the water, but for those pups who do, there are quite a few fun water activities in Pottawattamie County that your dog can enjoy with you along the West Nishnabotna River and Lake Manawa.

While dogs aren't allowed on Lake Manawa Beach, you can still include them on your boating, kayaking, and paddleboard adventures! You'll just have to access the water outside of the separate Lake Manawa Beach area.

Rubber Duck Outfitters is temporarily closed due to flooding at Botna Bend Park but once open, dog-owners can bring their pups along when renting a tube or canoe for a relaxing float down the West Nishnabotna River. What a ruff life!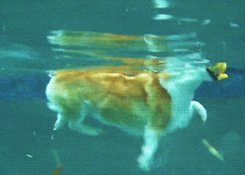 Dog-Friendly Patios

Many restaurants in Council Bluffs have dog-friendly patios that are open during the warmer months of the year. Here's a list of patios that allow man's best friend:

Barley's
Caddy's Kitchen and Cocktails
Christy Crème
Culver's
Doozies
Firehouse Subs
Lincoln's Pub
Panera Bread
Tastee Treat
Tish's Restaurant

Shop 'Til You Drop
Bass Pro Shops, the outdoor gear superstore, welcomes dogs in their stores. They even have special events for dogs throughout the year like Dog Days and dog training seminars! Westlake Ace Hardware is another dog-friendly store in town perfect for hard workers and their loyal companions. And, of course, there's always Petco!

Farmers Market Council Bluffs
Dogs are welcome to shop with their owners at the weekly Thursday farmers market at Bayliss Park. The market runs from early May to late September and offers farm-fresh foods, live music, kid's activities, and more. After exploring the market, you can take a leisurely loop around Bayliss Park with your pup.

Dog Etiquette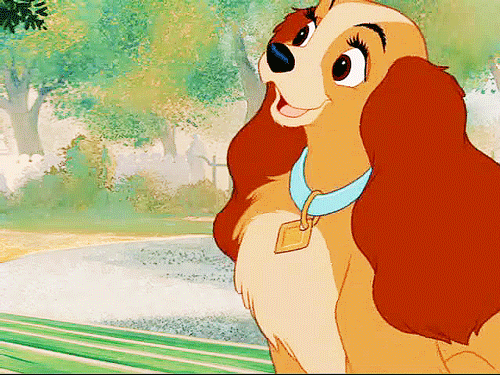 As mentioned at the start of the article, dog-friendly locations still have rules. Every place on this list requires dogs to be leashed, well-behaved, and for owners to pick up after their pets. Some have specific leash length requirements as well. Be sure to always check a location for specific rules before bringing your pet along.

When disposing of dog waste, be sure to bag it and throw it away. Even when utilizing trails where there may not be a trashcan immediately available, please do not leave bagged dog waste anywhere but a trashcan. There is no staff available to clean up the trails and messes can ensue in the heat. All dog waste should be bagged and carried out to be disposed of at trailhead trash cans. No matter where you are, dog waste should be cleaned up.

Following these rules keeps dog-friendly places fun and safe for the pups and for others!

Our Instagram Buddies

We love our four-legged friends on Instagram! Check out these pups who have already tried out some of the pet-friendly spots on this list.

Locations: @swilson4321 at Tom Hanafan River's Edge Park, @Harper_the_Aussie_ at Christy Crème, @Digsby_N_Cinderella_the_Chows outside the Union Pacific Railroad Museum (not dog-friendly, but you can enjoy walking around the beautiful building across from Bayliss Park), @Ashleyylian at Hitchcock Nature Center, and @GoBigRed143 enjoying the new "Looking Up" sculpture at Tom Hanafan River's Edge Park.
This post was originally published on
May 15, 2019
on the Unleash Council Bluffs
blog
.